VAR Product Codes on Silmid.com are used for items which have multiple variants, such as size or colour. In order to obtain a quote for a VAR product, you will first need to select the specific size/colour/specification you require.
Can I order a VAR code product?
Some product codes on the Silmid.com website begin with 'VAR', for example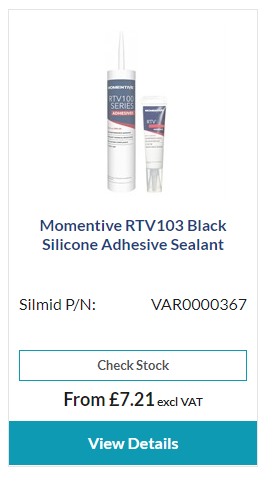 A 'VAR' product code is a blanket reference for an item that is available in various sizes/colours/specifications.
Note: Our Customer Service team cannot provide quotes or place orders using VAR product references. We require a specific product reference, which can be obtained by following the steps below.
Step 1: From a SEARCH result click the Check Stock or View Details button
Step 2: Select the Product Option you require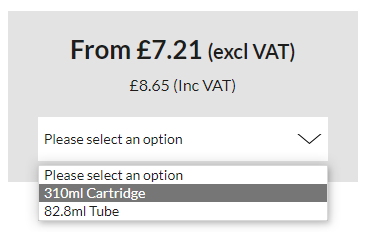 To obtain the specific product reference for the variant/specification required, simply select the required variant from the Please select an option drop down menu.
This will take you to the Product Detail Page of the option you selected

Step 5: Include the Silmid P/N in any communication with the Customer Services team.
I cannot find the data sheet for a VAR code product?
Please follow the steps above and select the correct SIZE or COLOUR option that you require.
Note: You must be logged in to your Silmid.com account to see data sheets.