Paying for a proforma invoice on silmid.com is quick and easy, follow our step by step guide.
Step 1: Sign in to your account.

Step 2: Select Order from the My Account page



Step 3: Click View and review the order

Step 4: Review your order details and select PAY FOR THIS ORDER.



Step 5: Select your preferred payment option and enter your details.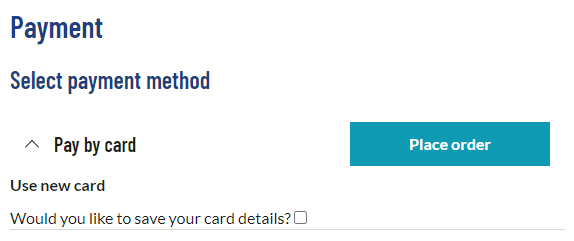 Or choose PayPal


Step 6: Your order is now paid for and an Order confirmation will display.
How to pay a Proforma Invoice offline
You can choose to pay the balance on a PROFORMA INVOICE by bank transfer. Please use the correct Bank Account and use the PROFORMA INVOICE Number as the REFERENCE.
The BANK DETAILS are printed on the PROFORMA INVOICE. Please ensure you use the invoice number as the transaction reference. Please allow 24 hours for funds to clear into our account.
Caution: Ensure you use the correct Bank Account for the Currency shown on the Proforma Invoice.