You can use Quick Order Forms to place an order if you have a know list of PART CODES. For customers with Part Code cross-references enable you can search and add using your internal part number.
How do I create a Quick Order?
Step 1: Login to your account, or register if a new user.
Step 2: From the Quick Access bar click Quick Order Form

Step 3: Enter the Silmid Part Code and the Quantity required. Repeat for the list of products.

You can add more rows if needed, once complete click Confirm

Step 4: You will see a confirmation of the items added, a description and unit price,
Step 5: Check the Add box, you can check all in the list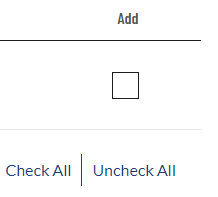 Tip: You can SAVE your Order Pad to use again, give the pad a name and save it.

Step 7: Click Add to Basket and checkout as usual